Challenge the AI in a game and get huge discounts — it's AdGuard's birthday!
Upd. This promotion is over. If you didn't get a chance to buy AdGuard Ad Blocker, AdGuard VPN, or AdGuard DNS at a discount, don't worry — we often run other promotions. Not to miss the next one, subscribe to our newsletter — we'll keep you in the loop!
The first day of summer marks a special occasion: AdGuard's birthday. Our company celebrates 14 years! We'd like to share the festive mood with you — our users, translators, beta testers, filter contributors, and all those who help AdGuard to become even better. So we have a few surprises waiting for you.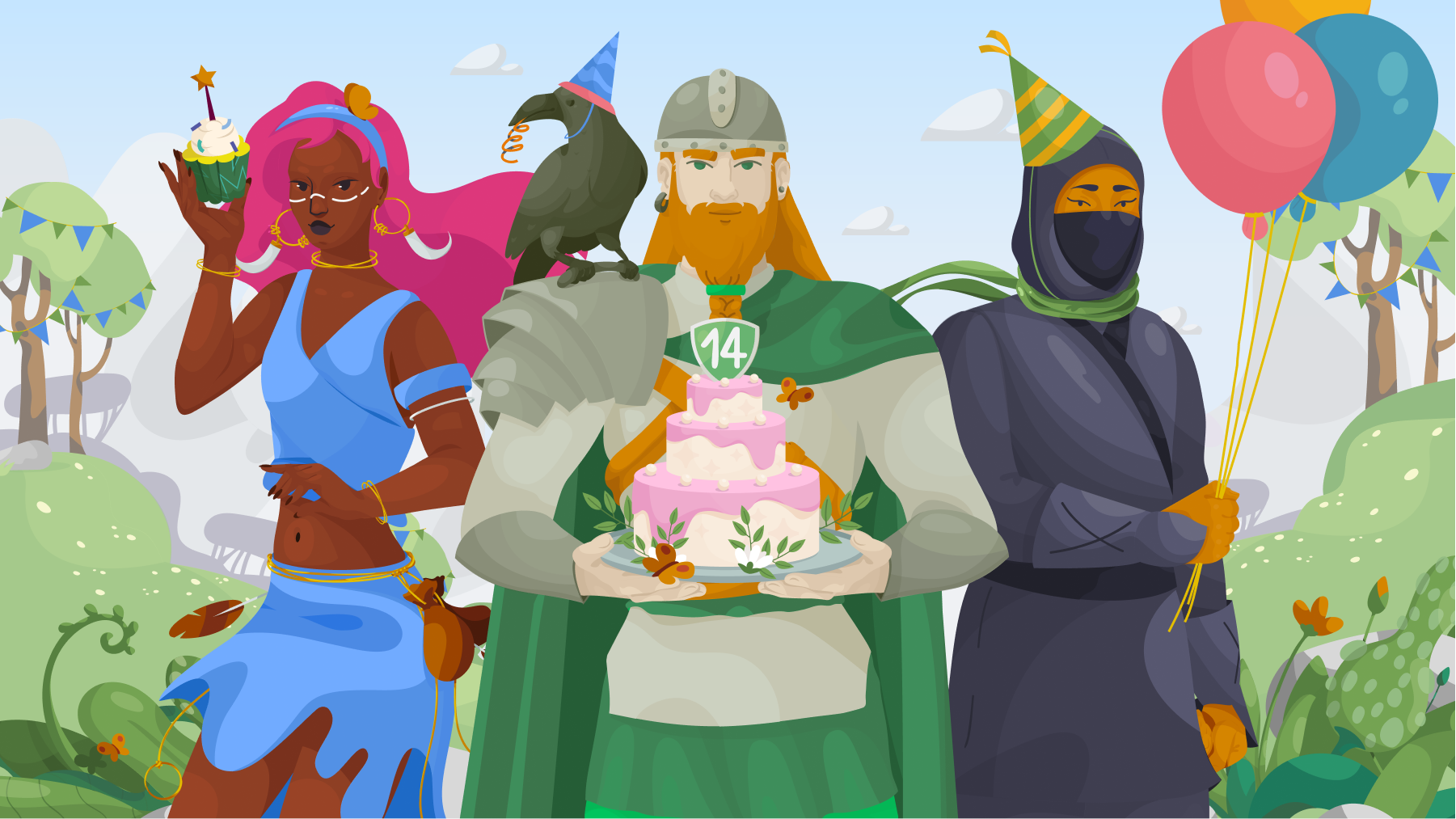 Birthday sale
From June 1st to 7th, all AdGuard products will be available at spectacular discounts.
🎁 Up to 45% off AdGuard licenses
🎁 83% off the AdGuard VPN two-year subscription
🎁 40% off all AdGuard DNS subscriptions
What does AI say?
We have a tradition: every year, when it's AdGuard's birthday, we invite you to play. This time AI will be your opponent!
AI technology is on everyone's radar right now. We've written about it in our blog numerous times ourselves. So why not play around with it a little?
Try our game and figure out the way AI thinks. Your task is to guess which of two images the neural network generated is based on an AdGuard-related query and which one is inspired by a futuristic movie.
🤖 Play!
Celebrate with us, play the game, and enjoy using AdGuard! Meanwhile, we're off to blow out the candles.