AdGuard DNS blog: news, releases, useful information
More than 50 million people around the world love and appreciate AdGuard DNS. Our servers handle over 1 million requests per second! It seems that AdGuard DNS has everything to meet the needs of its users. Or almost everything?
As you may have noticed, until recently, all news regarding AdGuard DNS was posted on the AdGuard Ad Blocker blog. But that's a thing of the past now! We've launched a blog dedicated specifically to AdGuard DNS — the corresponding tab has already appeared in the website's header.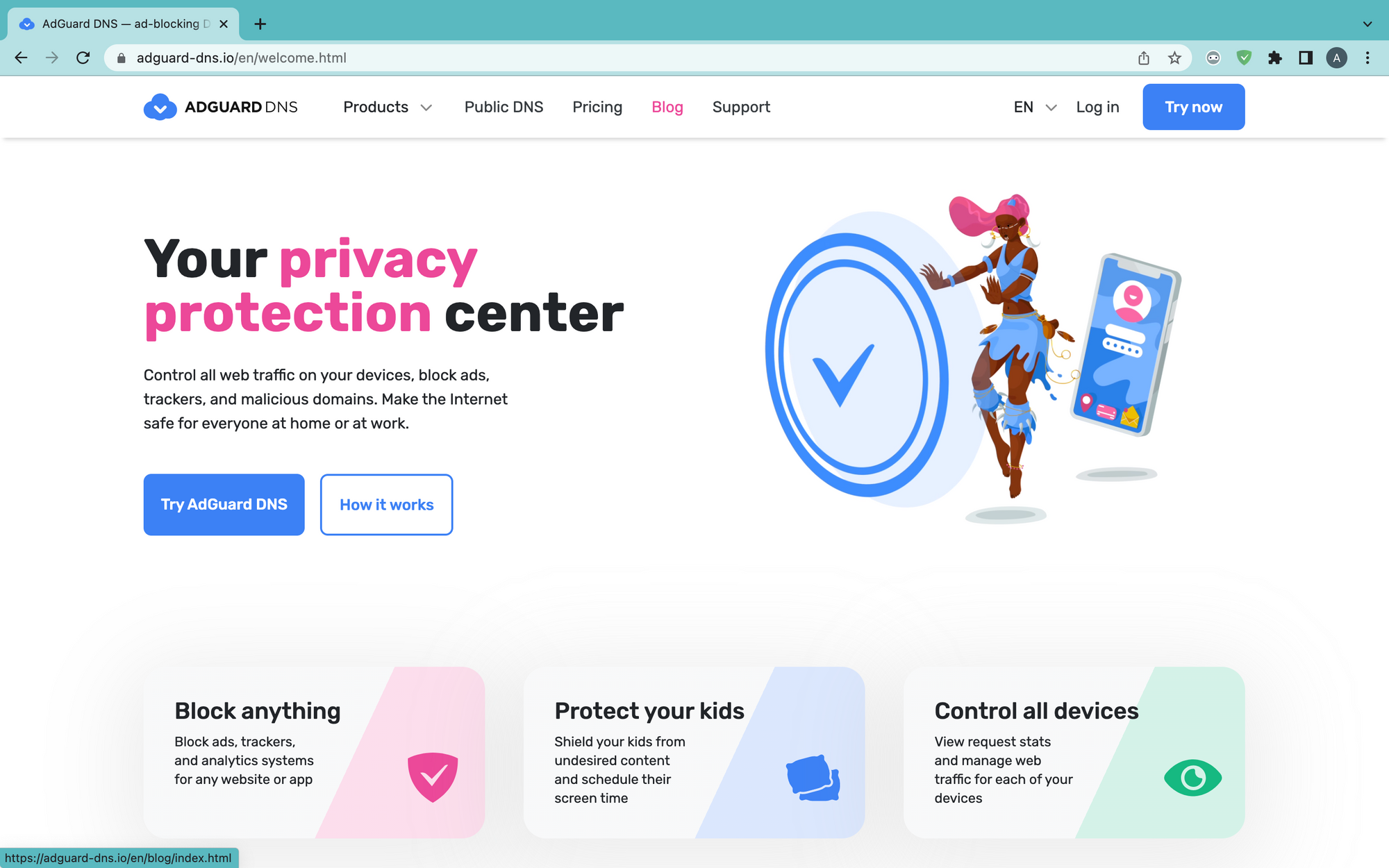 Articles like "Anycast and BGP: How AdGuard DNS serves millions of queries" or "AdGuard DNS v2.1.2: Integration with AdGuard VPN" will be published in the AdGuard DNS blog in the future (and these ones have been moved to AdGuard DNS blog retroactively). This will make it much easier for you to find the information you're interested in.
Finally, every AdGuard product has its own information hub: the AdGuard Ad Blocker blog, the AdGuard VPN blog, and finally the AdGuard DNS blog! Read them, keep up with industry news, and learn about releases before anyone else. And don't forget to subscribe to our newsletter (link below) if you like what you see!