AdGuard DNS v2.1.2: Integration with AdGuard VPN
We strive to make AdGuard products form a single ecosystem to protect users from ads and online threats. AdGuard DNS v2.1.2 is another step towards this goal. You can now set up a private AdGuard DNS server on your Android or iOS device via the AdGuard VPN app.
This feature is still being beta tested in AdGuard VPN for iOS. To try it out now, install the beta version of the app.
So, to add a private server, first open the AdGuard DNS dashboard and click the Connect new device button.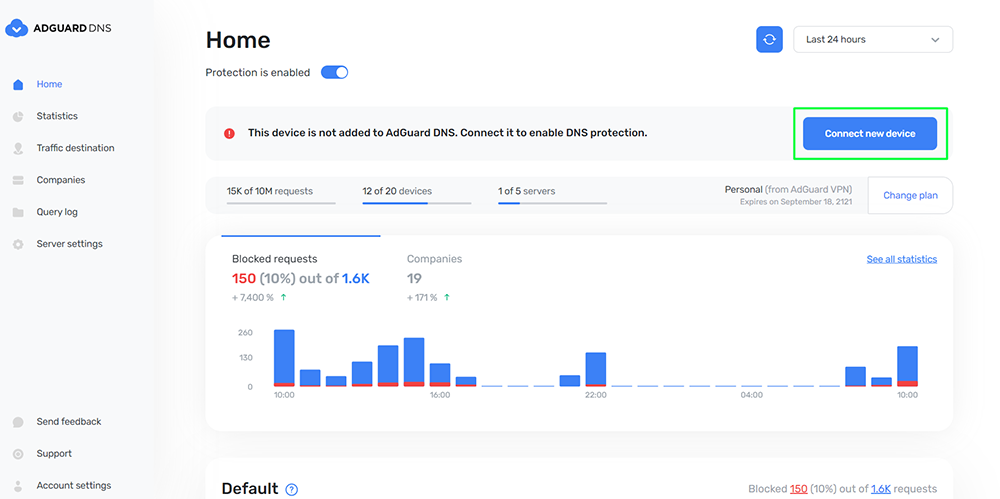 In the new window, select the device type and name it, then click Next.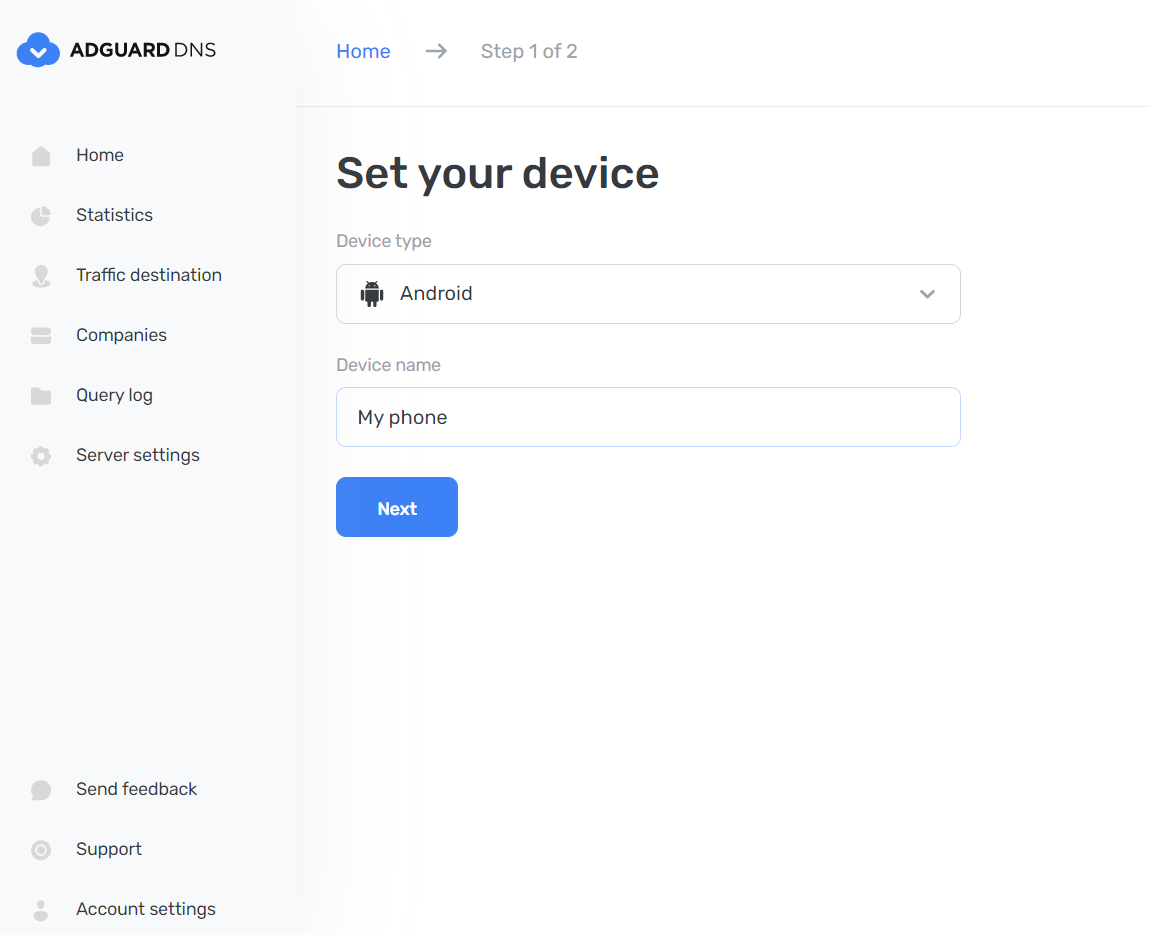 Device is added! Now you need to connect it to AdGuard DNS. To do this, scroll down to the "Use the AdGuard VPN app" section.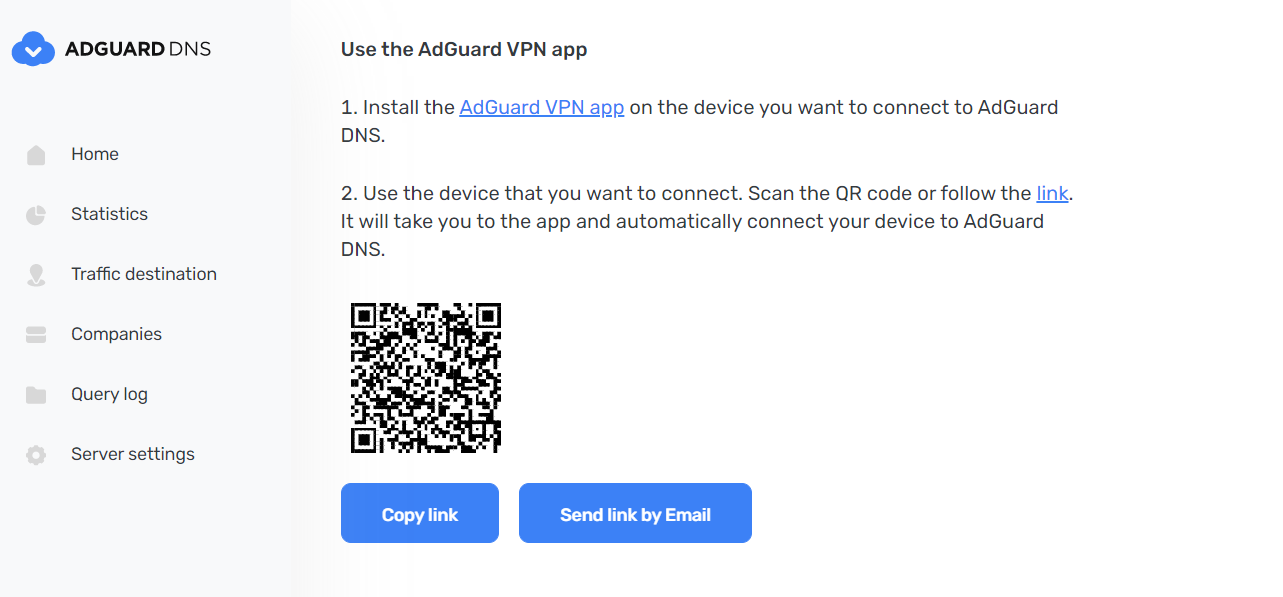 Scan the QR code with the device you want to connect and follow the link. It will take you to the app and automatically connect your device to AdGuard DNS. If you don't use AdGuard VPN yet, download it.
AdGuard VPN is the first and so far the only VPN service where you can set up a custom DNS server.
Of course, we didn't limit ourselves to the implementation of the epic feature described above. In AdGuard DNS v2.1.2 we've enhanced the dashboard interface, added a server in Johannesburg and an option to disable automatic filtering log updates. Also, we've fixed some bugs so it will no longer be a problem to rename the device or understand the statistical report. The complete list of changes can be found on the AdGuard DNS versions page