AdGuard DNS v2.3: Dedicated IPv6 address and more connection instructions
In this release, we're introducing two significant enhancements, both of which simplify the process of connecting devices to your DNS servers.
Dedicated IPv6: When encrypted DNS isn't supported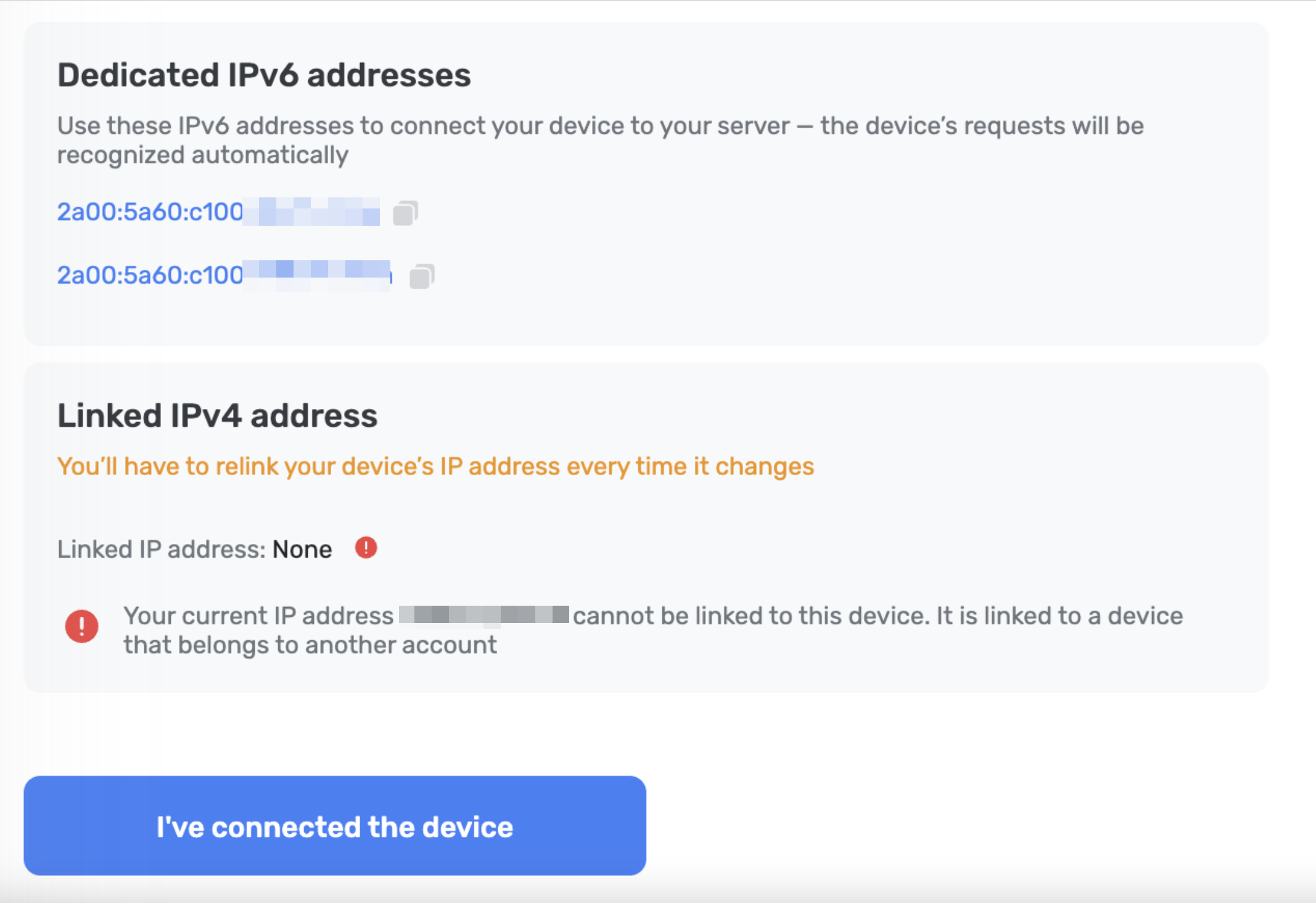 Previously, if your device didn't support encrypted DNS protocols, the only way to connect to DNS was through Linked IP. With this connection method, you would have to reconnect manually or via a special program every time the device's IP changed, which occurred after every reboot.
Now, connecting to your DNS servers has become much simpler! Dedicated IP offers the possibility to configure your device swiftly and effortlessly — just enter the dedicated IP addresses in the device settings, and we'll take care of the rest.
How it works
For every device that you connect to Private DNS, you'll be offered two dedicated IPv6 addresses that you can enter in your device settings — for example, when setting up your router.
Using both IPv6 addresses is not mandatory, but often devices might request you to enter two IPv6 addresses.
When you connect to them, AdGuard DNS will be able to determine which particular device is sending DNS requests and display statistics for it. And you'll be able to configure DNS rules specifically for this device.
Unfortunately, not all service providers offer IPv6 support, and not all devices allow you to configure IPv6 addresses. In the future, we have plans to introduce dedicated IPv4 options. However, for now, you might still need to rely on the old method — Linked IP.
Instructions for routers, TVs, and gaming consoles
In this version, we've also taken care of those who use DNS on devices that require manual setup.
If you have a smart TV or gaming console, you can certainly connect to a specific DNS server through your router. However, there are many cases where it's more convenient to do this directly within the device settings:
Your router is configured with a server without filtering, but you want to block ads on your smart TV
You don't have access to the router's admin panel – for instance, you're renting an apartment, and the owner holds all the passwords
This setup method simply seems more convenient to you
Now, when connecting a new device on the dashboard, you can specify the router, smart TV, or console model — and we'll provide you with instructions tailored to that model. Enjoy the seamless setup experience!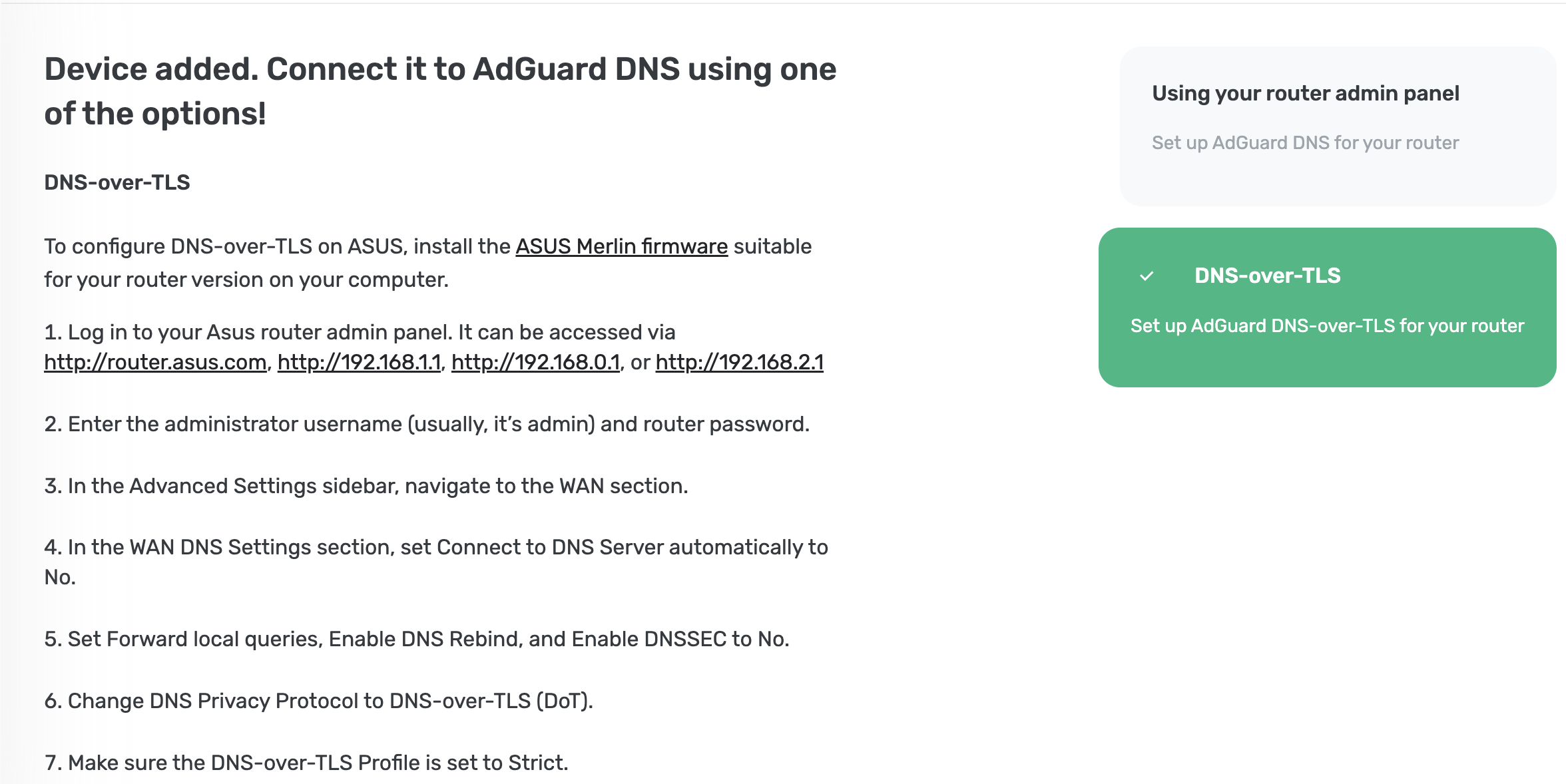 ---
We hope you'll like the new version. Test it yourself or visit the AdGuard DNS versions page for more details about the release.